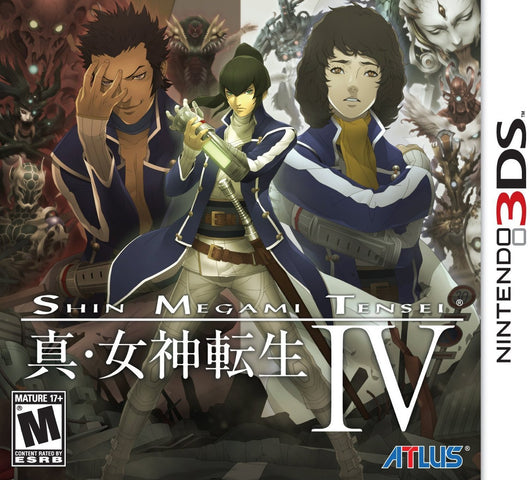 Shin Megami Tensei IV 3DS [Used - Like-New]
Regular price $13.99 Sale
Shipping Fee: $2.99
Shipping Method: Standard Shipping (estimate: 5-10 days)
Demon Collection and Fusion
The core mechanic of the Shin Megami Tensei series returns with more than 400 demons to recruit, collect, and fuse together. Players will constantly be challenged with balancing the strengths of their demons to ultimately excel in battle.
A World to Discover, A Mystery to Uncover
The life of a Samurai is fraught with peril. Players must leave the safety of the kingdom in order to defend it from invading demons. There the story unfolds as they become involved in a fierce battle against God and demons.
Pressing the Combat Advantage
The Press Turn system requires strategic thinking for every battle. Pinpointing an enemy's weakness will provide a vital extra turn for players to exploit. But there are dangers as well...reckless attacks against demons cause players to lose their turns and give the enemy an opening to strike back.
An All-Star Development Team
A decade in the making, the development team boasts the creative talent of staff from such well-known games and series as Persona, SMT: Nocturne, Devil Summoner, Trauma Center, SMT: Strange Journey, Digital Devil Saga, and Soul Hackers.
Game Reviews
IGN - 8.5/10